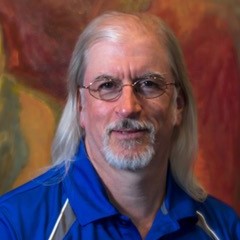 Kent Graziano will present two keynotes during the Data Warehousing & Business Intelligence Summit on March 27th and 28th 2019; Agile Methods and Data Warehousing: How to Deliver Faster; and Data Warehousing in Today and Beyond.
Kent Graziano is the Chief Technical Evangelist for Snowflake Computing. He is an award winning author, speaker, and trainer, in the areas of data modeling, data architecture, and data warehousing. He is an Oracle ACE Director – Alumni, member of the OakTable Network, a certified Data Vault Master and Data Vault 2.0 Practitioner (CDVP2), expert data modeler and solution architect with more than 30 years of experience, including over two decades doing data warehousing and business intelligence (in multiple industries). He is an internationally recognized expert in Data Vault and Agile Data Warehousing. Mr. Graziano has developed and led many successful software and data warehouse implementation teams, including multiple agile DW/BI teams. He has written numerous articles, authored three Kindle books, co-authored four books, and has given hundreds of presentations.
In his first keynote 'Agile Methods and Data Warehousing: How to Deliver Faster' Kent Graziano will look at the 12 principles behind the Agile Manifesto and see how they might be applied in the context of a data warehouse project. Most people will agree that data warehousing and business intelligence projects take too long to deliver tangible results. Often by the time a solution is in place, the business needs have changed. With all the talk about Agile development methods like SCRUM and Extreme Programming, the question arises as to how these approaches can be used to deliver data warehouse and business intelligence projects faster. Real world examples with metrics will be discussed.
In his second session 'Data Warehousing in Today and Beyond' Kent Graziano looks the changing world of data warehousing. With the advent of Big Data, Streaming Data, IoT, and The Cloud, what is a modern data management professional to do? It may seem to be a very different world with different concepts, terms, and techniques. This talk will endeavor to cut through the hype and the buzzword bingo to help you figure out what part of this is helpful.
Extensive programme
The Datawarehousing & Business Intelligence Summit takes place on March 27th and 28th 2019 in the Van der Valk Hotel Utrecht, The Netherlands. This sixth edition of the DW&BI Summit will offer a two-day extensive programme with keynotes from speakers within the Business Intelligence field like Keith McCormick, Martin Kersten, Nigel Turner, Kent Graziano, Lawrence Corr, Rick van der Lans, Lex Pierik and Rutger Rienks. Again this year the DW&BI Summit brings a very strong line-up of speakers that are willing to share their insights with you. Key subjects this time will be topics like Database Technology, Analytics, Datawarehousing, Data modeling, Data storytelling, Machine Learning, DataQuality and lots more.