We feel that independency and high quality of the content provided are critical to our seminars, workshops, expert meetings and conferences and it is therefore our duty to provide this to every customer. All events have the common goal to expand the customer's expertise and knowledge and bring them in contact with experts and specialists in the field as well as peers.
– Portals for IT professionals
– History
– Practical Events
– Administrative details
Portals for IT professionals
The content of our events are related to two leading online portals: BI-Platform.nl and Release.nl.


BI-Platform is THE independent portal on Business Intelligence, Data Management and Data Warehousing in The Netherlands. Therefore it is the starting point for anyone who works with the collection, investigation, analyzing and presentation of Business and management information and who wants to stay up-to-date on the newest developments. BI-Platform covers topics such as BI and self-service BI, data warehouse automation, data management, relational and NoSQL databases, data modelling, data warehousing, data quality, tools, data migration, data integration, ETL, corporate performance management and of course Big Data and Analytics. BI-Platform closely monitors trends and developments, informs with background stories and delivers practical tips & tricks. In addition, access is provided to a wealth of content, including the online articles archive with blogs, interviews, videos, a job board, and more. You can download the BI-Platform app on your smartphone or tablet.

Release keeps its readers up-to-date on the latest developments in the wide scope of software engineering and has been leading in this field since 1996, starting off as a journal. New tools, skills and methodologies, in particular Agile, Scrum, UML and the like play a major role in Release. All of this without entirely discarding 'good old 4GL' and related products. Special attention is given to essentials such as project planning, team development using techniques such as Scrum, and maintaining those lines of legacy code. It always keeps an eye on new developments in architecture and organizational aspects such as DevOps, Microservices and Cloud development on platforms like Azure. Furthermore, Release offers a wealth of content including software reviews, blogs by thought leaders, interviews, videos and an up to date calendar of events. Release also provides a job section for professionals in the software engineering community.
History
Adept Events was founded by Werner Schoots in October 2012 with the main goal to transfer vendor-independent knowledge on a variety of fields within IT. Next to attending our seminars and workshops by internationally acclaimed speakers, one can also stay up-to-date on Business Intelligence, Datawarehousing and Big Data with the BI-Platform portal as well as on Software Engineering with Release.nl.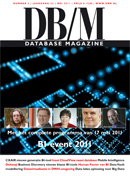 Founder Werner Schoots studied business economics at the Erasmus University Rotterdam. After having worked in the IT industry and in publishing, he started his own company, together with the launch of Database Magazine (DB/M). After successfully launching Database Magazine, many more magazines followed, such as Software Release, Business Process Magazine, Java Magazine, Storage Magazine and IT Service Magazine. Next to this, he organized many seminars and conferences such as Database Systems, BI-Event and Trends in BPM. The exhibitions Telecom Expo and Cloud Expo, together with the conference Cloud Congress, have been organized successfully by Werner and his Array team for years.
Practical events
Adept Events is an independent organizer of seminars, workshops and conferences on various IT-related topics. Our main focus is on subjects such as Business Intelligence, Agile BI, Data Warehousing, Analytics, Big Data, Master Data Management and Governance, Data Integration and of course, Data Modelling. In addition, we offer seminars and workshops covering other fields, namely System Development, Agile and Scrum, Business Analysis, UML and Use Cases, Enterprise Architect, BPMN 2.0, and Business Process Modelling.
Workshops
Each workshop covers a particular topic and will last for one or multiple days. All speakers and trainers have a prominent reputation and international experience and offer their trainings all over the world. The workshops are characterized by the strong interaction between the trainer and the delegates when they work on a case or on exercises. The delegates are often divided into groups and are encouraged to work hard. Because of the fact that each group receives personal attention, our workshops are generally limited to approximately 20 attendees.
Seminars and conferences
Stay up to date by attending our seminars in which specific topics will be covered in detail and the most important products and suppliers will be critically evaluated. Again, we only offer you speakers who have considerable knowledge and experience and who are vendor-independent. Especially their experience in a multitude of projects and organizations will become helpful for your own business problem or situation. The seminars are interactive and provide substantial time to share problems and ideas with the speakers and other participants, who usually face similar difficulties.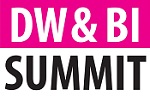 At our conferences, only the best independent speakers that have continuously and successfully contributed to the field are invited. For example top analysts and thought leaders of the industry discuss trending topics and challenges at our yearly two-day Data Warehousing & Business Intelligence Summit, taking place in Amsterdam or Utrecht each Spring. Previous years we had guests such as Claudia Imhoff, Rick van der Lans, Barry Devlin, Wayne Eckerson, Alec Sharp, Colin White, Mark Madsen, Donald Farmer, Lawrence Corr, Keith McCormick and Mike Ferguson. One will typically find a combination of international keynote speakers and well-known local experts from The Netherlands and Belgium. Authors that post on our portals often also speak at our events.
Expert Meetings – virtual
A unique series of virtual half day seminars and workshops with top-rated speakers and specialists. The Expert Meetings take place in a relatively informal setting and atmosphere with plenty of opportunity for interaction. The duration of an Expert Meeting is half a day, either in the morning or, with our speakers from the US or Canada, in the afternoon or early in the evening.
Follow Adept Events and stay up to date through our newsletters targeted to your needs, Twitter, Facebook and LinkedIn.
Administrative details
Array Media B.V.
Adept Events
Suyderbon 44
2465 BR Rijnsaterwoude
The Netherlands
| | |
| --- | --- |
| VAT-no. | NL851960236B01 |
| Chamber of Commerce | 56059825 |
| Bank account no. ABN AMRO Bank | 045.04.48.258 |
| BIC | ABNANL2A |
| IBAN | NL07ABNA0450448258 |