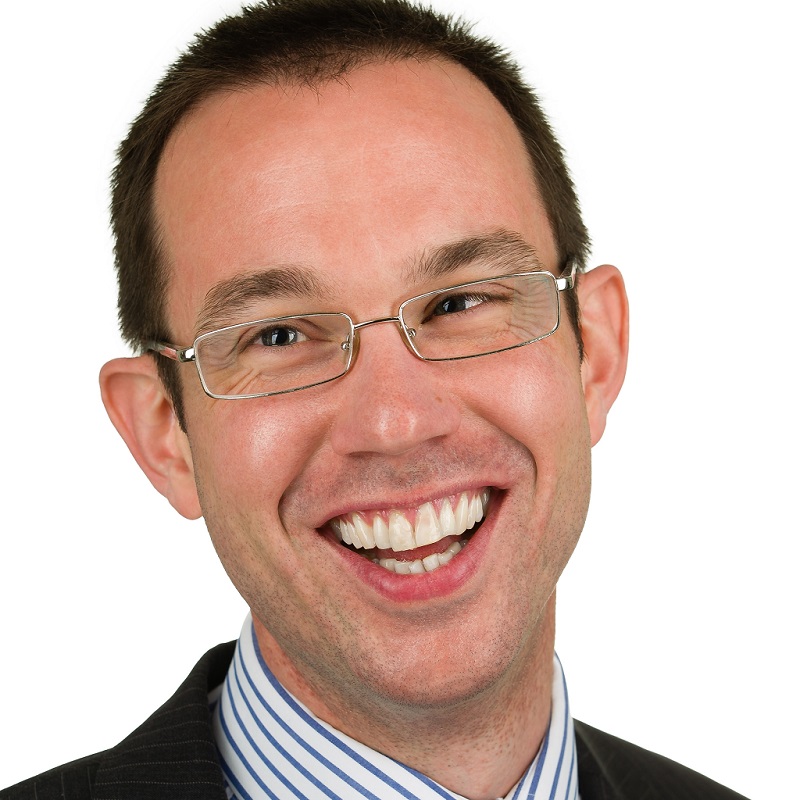 Adrian Reed is een enthousiaste business analyst (BA) en actief binnen deze branche. Hij begon zijn carrière bij een verzekeringsmakelaar, waar hij zich bezighield met procesoptimalisatie en het optimaliseren van informatiesystemen, lang voordat hij op de hoogte was van het bestaan van BA-technieken. Zijn volgende baan was voor een internationale verzekeringsmaatschappij, waar hij voor het eerst in aanraking kwam met de "formele" titel als business analyst. Hier kwam hij erachter dat deze baan hem op het lijf was geschreven. Sindsdien heeft hij meerdere BA- en managementfuncties gehad binnen de financiële sector, waaronder complexe projecten in uiteenlopende contexten en bedrijven.
Tegenwoordig is hij Principal Consultant bij Blackmetric, een niche business analysis consulting- en trainingsbureau, waar hij werkt met klanten uit verschillende sectoren. Hij is tevens president geweest van de International Institute of Business Analysis (IIBA) in het Verenigd Koninkrijk, een internationale spreker en actieve blogger. Adrian schreef in 2018 het boek "Business analyst" (gepubliceerd door BCS), waarin hij de breedte van een carrière als business analyst bespreekt, en in 2016 schreef hij het boek "Be a great problem solver… now" (gepubliceerd door Pearson). Hij heeft ook bijgedragen aan het boek "Business Analysis and Leadership" (gepubliceerd door Kogan Page in 2013).
Adrian heeft de BCS International Diploma in Business Analysis, IIBA Certified Business Analysis Professional (CBAP) certificatie, IIBA Agile Analysis Certification (IIBA-AAC) en een BA Manager Forum Expert BA Award.